Even when purchasing high-quality equipment we eventually run into issues that are either due to the device's malfunction or lack of configuration. For ProScan TV this can be anything from being unable to switch channels, picture quality issues, glitches, and other such occurrences.
Basic Troubleshooting for ProScan TVs
Full Restart
You may choose to fully restart your television and all associated devices. This includes any attached cable TV boxes, HDMI cables, audio devices, or any other peripheral you may have attached. Doing this is the first step towards resolving issues that may stem from the connected device's interface. After everything has been properly turned off turn the television on to check if issues persist, for example, if the screen is still frozen. In case the issue is gone start connecting devices one by one. If the problem returns when a device is connected then the problem is with the device itself if the problem persists while TV is the only thing turned on then try other fixes.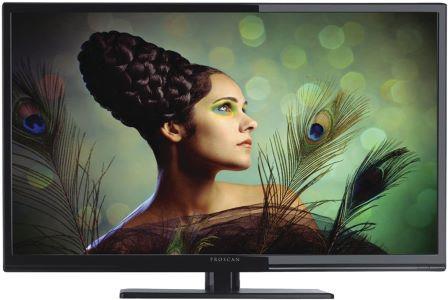 Read next – Panasonic Viera TV – Basic Troubleshooting for Panasonic Viera TV
Check For Interference
Be it interrupting your remote controller's sensor, screwing up the antenna's signal, or tampering with the cable box's functionality interference can take many forms. The first issue is often simple to resolve as said interference usually comes in form of physical objects obstruction the censor. The other two are best resolved by making sure none of your nearby devices are inducing interference. Things that give off signals or utilize magnets are the biggest offenders, so keep an eye out for those.
Read next – Sony Bravia TV Troubleshoot – Basic Troubleshooting for Sony Bravia
Factory Reset
In case completely restarting your setup didn't work out the issue may be caused by changes done on the TV. These can be recent or older changes so going through all alterations manually can be cumbersome. Instead, use the factory reset option from the ProScan TV itself. The button is tiny, but you should easily find it next to the TV's control panel. Press it down and hold for a bit, usually 15 seconds or so, to trigger a full factory reset. After the process is done test if the issue has been resolved. In case this didn't fix it you should call a professional. The problem may be related to circuitry or defects in its parts. ProScan TVs come with a year-long parts warranty against defects on its parts so make sure to utilize it if it hasn't run out.