Scanners have become one of the most frequent peripherals to be found both inside the office and in regular households. When it comes to utility, there's a lot these devices can do. Be it scanning and uploading important documents, making a digital photo album from old camera films, saving your written work digitally without having to rewrite it, or many other options. For the sake of picking out a decent scanner for your use, we've taken two Epson models, Epson V600 vs V700, for an in-depth look that will offer advice for your next purchase.
Epson V600 vs V700 – Similarities
Color Depth
When it comes to the quality of pictures one of the frequent downscales that happens after scanning is that the pictures lose some of the color distinction present on the original. Some highlights and subtle shades will be lost depending on the quality of the scanner. This problem is usually rectified by employing scanners that possess higher color depth. In terms of two models on review today, color depth clocks in at 48-Bits. This means that each pixel gets 48 bits of data to have its color determined. Resulting in a huge amount of available shades for each primary color as well as even more combinations between them.
Digital ICE
Employing scanners on damaged objects will usually result in either low-quality scans or straight-up useless scans. To rectify this scanners usually have features and abilities that reduce the impact of these defects. In the case of Epson's Perfection line-up, this is Digital ICE technology. Digital ICE technology uses two different images of the scanned object, one done with cold light lamp one with an infrared lamp, and then uses them to fuel the algorithm which will correct a wide array of defects present on the object.
Side By Side Comparison
| | | |
| --- | --- | --- |
| Name | Epson V600 | Epson V700 |
| Image | | |
| Weight | 9 lbs | 14.5 lbs |
| Dimensions | 11 x 19 x 4.6 inches | 12 x 20 x 6 inches |
| Color | Black | Silver |
| Maximum resolution | 6400 dpi | 6400 dpi |
| Color Depth | 48-Bits | 48-Bits |
| Scanner Type | Flatbed | Flatbed |
| Light Source | LED | LED |
| Digital ICE | Yes | Yes |
| Automatic Image Corrections | Yes | Yes |
| Grayscale Depth | 16-Bits | 16-Bits |
| Price | | |
Differences Between Epson V600 and Epson V700
Scanning area
The scanning area of the item showcases what size items the scanner can scan as well as how much scanning surface it possesses for the sake of multiple items being scanned at once.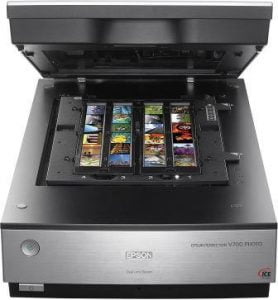 Epson V600
The scanning area for this device is 8.5 inches in width and 11.7 inches in height.  It's a large enough area to accommodate bigger objects as well as a multitude of smaller ones. One of the most frequent items you may scan with this is slides, as they fit on the surface in bigger numbers. Utilizing the entire surface you can scan 4 slides at once.
Epson V700
The V700 variant has the same scanning surface as V600. The benefit is that the scanning pattern is able to pick up more small items than the predecessor. To offer a mundane comparison, while V600 is able to scan 4 slides at once V700 can scan 12 slides at once.
The Winner: Epson V700
Read next – Epson V600 vs V800: Which Scanners are Better?
Media Types
The extent of the scanner's utility is emphasized by the amount of media types it can scan. The more items there are the better the scanner is. Even if said media types are fringe in use the utility is apparent.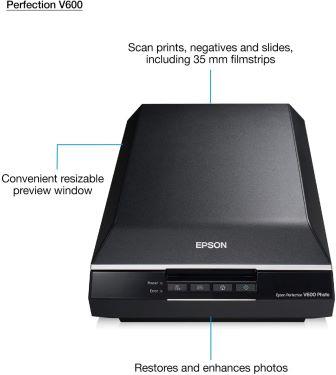 Epson V600
The V600 model has a very useful media type coverage. It covers photos, slides, and negatives which cover most of the frequently scanned items as far as house and office scanners go. When you take into account its ability to fix defects the item's potency becomes even more apparent.
Epson V700
The newer model retains the widely useful photos, slides, and negatives coverage that was present in V600 but it does add a new one. Namely, V700 allows you to scan transparent media that is up to 8×10" in size. This includes things such as film positives as well as film negatives. The coverage is especially wide on this item which makes it very potent.
The Winner: Epson V700
Read next – Epson V550 vs V600: Which Scanners are Better?
Appearance
The design aspects of these two models are covered in this category with all the available benefits and quirks represented.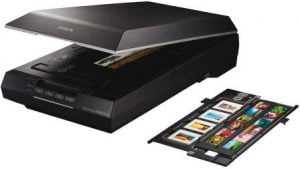 Epson V600
Following the design philosophy of the Perfection series this item has a flatbed type scanner body. The benefit of the said design is its compact nature which allows it to be stored even in the smallest of offices and desks. The item also has function buttons present on it for quick access to its capabilities.
Epson V700
The benefit of flatbed type design remains for this model as well. The compact nature is slightly compromised due to item's bigger weight and dimensions but not enough to impact the convenience present. The button positioning is different but maintains functionality.
The Winner: Tie
Read next – Epson V370 Vs V600: Which Scanners are Better?
Pros and Cons
Epson V600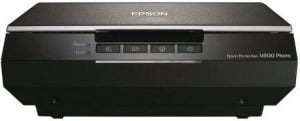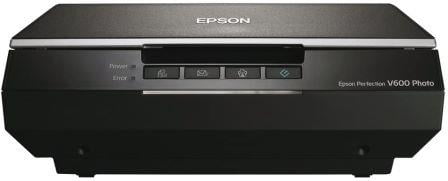 PROS
Flatbed design
Great resolution
Good color depth
Digital ICE provides proper defect elimination
CONS
Has problems with older software
Epson V700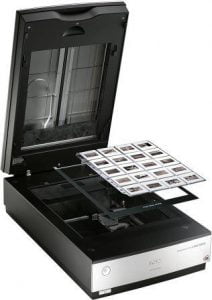 PROS
Flatbed design
Great resolution
Big scan surface
Good color depth
Digital ICE provides the ability to clean defects
CONS
The underside of the scanner glass needs proper maintenance frequently
The Final Verdict
Comparing the two products showcased the usual strengths of Epson's Perfection series. This being a variety of powerful specifications that provide good scans of the provided objects. Epson V600 provides more than a good baseline, it's very powerful on its own and further reinforced by features such as Digital ICE and automatic image correction. However, Epson V700 comes in with enhanced specifications on top of Epson V600's already established strengths. Aspects such as more items being scanned at the same time give more convenience and faster elimination of scanning workload. This leaves Epson V700 as a winner of the comparison.