Today's PC market offers most people, both experienced and newbies, to put together their own computer. On those moderately long lists of components, we'll undoubtedly find one important member, processor.
To assist with building your personal computer we've compared two of AMD's Ryzen processors. Namely, those are AMD Ryzen 5 3600 vs 7 3700X. Categories they excel or lack in will be represented below and used to present the optimal purchase.
AMD Ryzen 5 3600 and AMD Ryzen 7 3700X – Similarities
Quick Glance
| | | |
| --- | --- | --- |
| Name | AMD Ryzen 5 3600 | AMD Ryzen 7 3700X |
| Image | | |
| Semiconductor size | 7nm | 7nm |
| CPU Temperature | 95 °C | 95 °C |
| Thermal Design Power(TDP) | 65 W | 65 W |
| CPU Speed | 3.6 GHz | 3.6 GHz |
| Number of cores | 6 | 8 |
| CPU Threads | 12 | 16 |
| L1 Cache | 384 KB | 512 KB |
| L2 Cache | 3 MB | 4 MB |
| L3 Cache | 32 MB | 32 MB |
| Turbo Clock Speed | 4.2 GHz | 4.4 GHz |
| RAM Speed | 3200 MHz | 3200 MHz |
| DDR Memory Change | DDR4 | DDR4 |
| Maximum Memory Size | 128 GB | 128 GB |
| Memory Channels | 2 | 2 |
| Price                 | | |
CPU temperature
Although it doesn't affect your performances this does showcase what amount of cooling you need to prevent malfunctions of your CPU. Both entrants can reach 95 degrees Celsius before you run into any issues.
Maximum Memory Bandwidth
The category elaborates on the maximum rate of data that can be read from or stored into memory. For Ryzen 5 3600 and Ryzen 7 3700X maximum memory bandwidth clocks up to approximately 47 GB/s.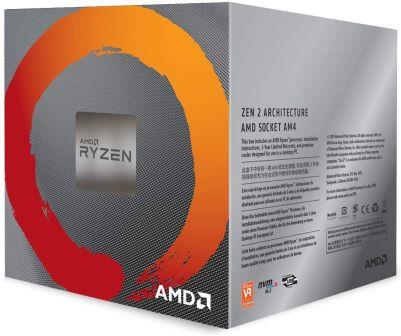 RAM memory
Your processor determines what amount, speed, and type of RAM memory you can install. The maximum memory size on Ryzen's duo is 128 GB, they possess two memory channels, speed of installed RAM can reach up to 3200 MHz. Lastly, DDR4 support is present on them. This means you can use top-of-the-line and cheap RAM memory with your processors.
Semiconductor size
The smaller these are the better performance they provide and less power they consume. For these two AMD models size of semiconductors is 7nm.
Differences Between AMD Ryzen 5 3600 and AMD Ryzen 7 3700X
CPU Speed
The faster your processor the faster it'll go through the information you input. Starting up applications, running them, closing them or any other thing you do on your computer is heavily tied to the processor. In this category, we'll revise their base speed, core number, and single-core speed.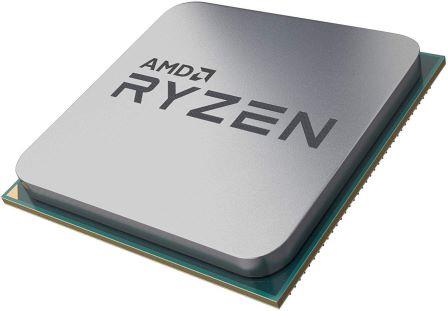 AMD Ryzen 5 3600
Enjoying a very comfortable 3.6 GHz CPU speed Ryzen 5 3600 is going to process most information you got with little issue especially with its six cores. Each core has the same amount of cycles per second and puts together reaches a hefty level of processing power. However, this is not all as this model has the ability to boost past previous limits with turbo speed mode. In this state each core provides 4.2 GHz of processing power.
AMD Ryzen 7 3700X
Sharing the base CPU speed of 3.6 GHz with the other entrant, Ryzen 7 3700X starts off strong. Keep in mind though that improved programming techniques make a difference for this specification. While not by a large margin single-core benchmarks of these two showcase Ryzen 7 as the superior in the matter. This is not its only strong aspect as it boasts eight cores, providing a generous boost in power especially for those using more applications at once. Of course, it too has turbo boost capability, which increases clock speed to 4.4 GHz.
The Winner: AMD Ryzen 7 3700X
Read next – AMD Ryzen 5 2600 vs AMD Ryzen 5 3600: Which Processors are Better?
CPU threads
The more thread our processor has the faster the performance. It also improves multitasking capabilities, allowing different programs to have their dedicated threads.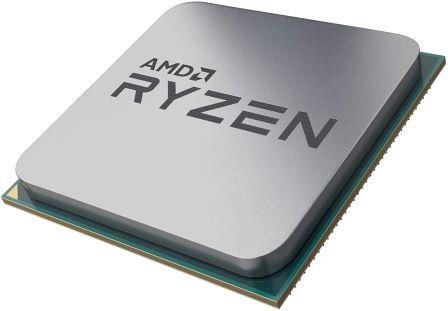 AMD Ryzen 5 3600
Possessing two threads per core affords a total of twelve threads to perform tasks on, doing a decent job with even multiple medium-load applications.
AMD Ryzen 7 3700X
Like the other model it too has two threads per core but considering its greater core number of eight the thread total goes up to sixteen. Perfect for those who execute numerous programs at once.
The Winner: AMD Ryzen 7 3700X
Cache sizes
Cache sizes impact the speed of CPU and system-wide performance. There are three different caches those being L1, L2, L3 and we'll check them all out in the following category.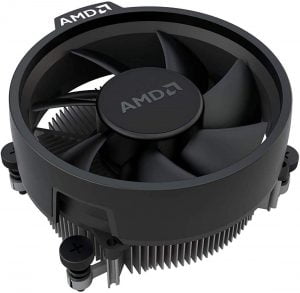 AMD Ryzen 5 3600
For its L1 cache, Ryzen 5 3600 has 384 KB of memory, the L2 one provides 3 MB with its L3 cache offering 32 MB of memory that speeds your CPU up.
AMD Ryzen 7 3700X
On our other Ryzen processor of today, we find L1 of 512 KB and L2 with 4 MB, its L3 being equivalent of the previous processor at 32 KB.
The Winner: AMD Ryzen 7 3700X
Pros and Cons
AMD Ryzen 5 3600
PROS
Six cores
High base CPU speed
CONS
AMD Ryzen 7 3700X
PROS
Eight cores
High base CPU speed
Good single-core performance
CONS
The Final Verdict
Inspecting these processors provided us with great insight into their traits. We see AMD Ryzen 7 3700X dominating in our provided categories with little respite for the other entrant. In terms of base CPU speed, we've seen they are equals, which proved to be a nice start. However, having two more cores does make Ryzen 7 3700X more powerful. Along with that, the aforementioned programming techniques utilize power better as well. Sharing the number of single-core threads equalizes them by a bit again but a number of said cores come back to push Ryzen 5 3600 out again. Great RAM compatibility is appreciated even though the problem of no integrated graphics exists for both. While Ryzen 5 3600 does provide strong processing power it is hopelessly outmatched, leaving us with a clear conclusion.
Our winner today is without a doubt the AMD Ryzen 7 3700X as it is the better choice all around and should serve you exceptionally well.