Owning a printer is a decently common thing nowadays, be it for work or if you use it occasionally. They provide a great amount of utility and assistance, especially those which are capable of scanning or other functions. No matter the item the problems may occur. Today we will attempt to help you troubleshoot your printer, specifically HP Officejet Pro 8600 although you can apply these to any model.
Basic Troubleshooting for HP Officejet Pro 8600
The printer is off or stuck
The most important step is to check all electrical connections on the printer. Sometimes plugs and cables can get damaged or poorly connected. Outlets can also be dysfunctional so make sure one your printer draws power from is functional. If none of these work you should download official diagnosing software. This will tell you what the issue with the device is and how to fix it.
Printer setup issues
Here we can apply the same connection checking fixes as before. Otherwise, make sure your personal computer is equipped with the required drivers. If one isn't found pre-installed on the computer you should check your printer's box, there should be a disk with drivers on it. In case there are none included or are missing download them from official sources online.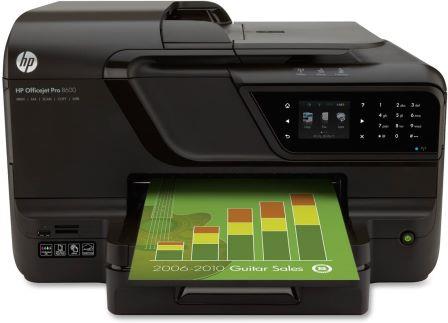 Read next – HP Officejet Pro 8500a Troubleshoot – Basic Troubleshooting
Scan issues
Ever so often we attempt to scan an important document but the device just doesn't want to do it or does it rather poorly. This can be from software troubles such as drivers not being updated, improper selection of wanted operation, or misplaced paper. The first two you can resolve by doing a second take of your settings as well as running an updater. If the third option is the problem try adjusting the paper around until you get the wanted result.
Wireless printer issues
Issues in this section mostly stem from general connection issues with the router. Make sure your wireless device is properly connected and turned on. After that, run a check on the network itself. It may be private or locked, disallowing the printer from connecting. Lastly, make sure your device is attempting to connect at all. Sometimes they won't automatically interact and require manual configuration.