In all the battles of the brands like Pepsi vs Coke , Ford vs Ferrari etc. iPhone vs android remains the most talked , discussed , debated. And why not , Every single person on the planet is either into Apple Eco-system or Android. These Two Operating systems IOS and Android rule the world.
What I plan to do in this article is talk about pros and Cons of each of these operating system ( Eco-system ) and probably this can help you to get an idea which one is better . This can also help you if you are thinking to change from Iphone to Samsung galaxy phones Or from Acer laptop to Mac. Let's start with Some History :
History : IOS and Android Operating systems
IOS ( Apple Eco System)
First version of IOS was released in year 2007-08. It was mainly used for iPhone , Later it was moved and used in other Apple products like iPad, Apple Computers and so on.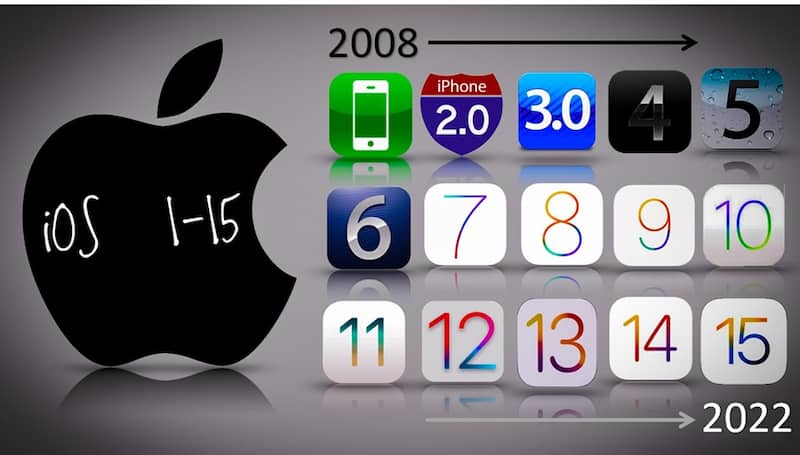 The first version was called Phone OS
Introduction of the App Store
MMS , Voice Memos , Spotlight , Copy-paste
Siri , Notification center , Newstand
Passbook , Apple maps , Facebook integration
Frat Design , control center
HealthKit, Homekit, Countinuity
Home App, TV app, Message apps
ARKit, Screen recording, File management
Notification preview, Notification preview
Emoji , Major release for Airpods
Amazing home screen , widgets , App library
Video Enhancements, Better Facetime calls
Home screen , Deeper intelligence , New personalization's
Android ( Eco-System )
Android Operating system was built by company named Android, inc in year 2003. Which was later purchased by google in year 2005. Google version of Android OS was first introduced on November 5 , 2007 as a beta version. After a year first commercial version android 1.0 was released with Google pixel phone as hardware.
Android is well known not just for it's cute OS names like jellybeans , oatmeal cookies but also one of the most popular Mobile OS outside Apple Eco-system.
Hardware companies like Samsung , Xiaomi , Oppo , Vivo , Motorola are all in this android eco-system.
Here is a quick glance on All Android Operating system history :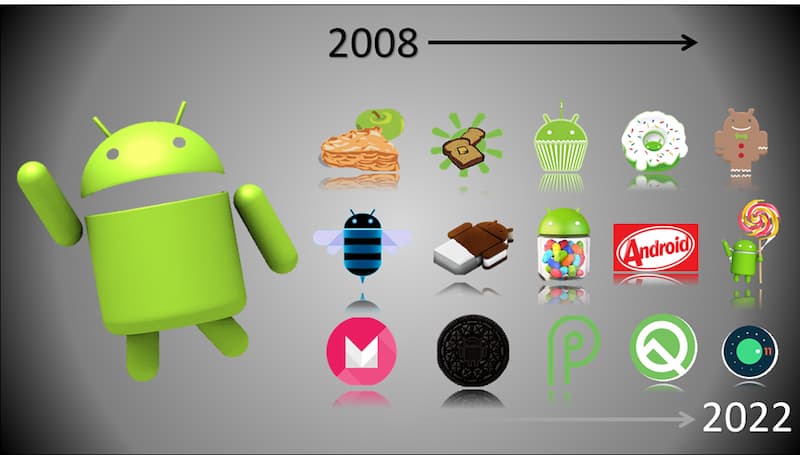 Beta Release of Android OS
First commercial release Android 1.1
Video Recording , Copy and paste
Google Search bar, Search SMS , MMS
2011
Android Gingerbread & Honeycomb
Better UI , Supports VoIP , WXGA resolution
Better UI , Supports VoIP , WXGA resolution
ART , Refreshed UI with white elements
Supports 64 Bit CPU , Project Volta , Smart lock.
File Manager , App Standby , 4K Display
Encryption , Zoom , Daydream VR
Project Trible , Multi-Display , Wi-Fi Assistant
Major UI changes, Rounded Corners , DNS over TLS
Dynamic depth, Foldable phone UI
Chat Bubbles , 5G APIs , Screen recorder
Easy WI-fi Sharing, Grey Scale, AVIF image
2022
Tiramisu , Upside down cake
Security and UI
Differences – iPhone vs Android Phones
Brand image
Phone is something you will be using in your daily life and if you are someone who prefers to hold something with brand value which one is better?
iPhone ( Apple )
Let's start with famous quote by apple founder Steve jobs "Quality is better then quantity, One home run is better than Two doubles ".
Apple brand is exactly like that So does its premium product iPhone. It is very well status symbol, and the brand carries the weight. Like it or not there are girls who only want to go out with guys who uses Iphone , No joking but it is true 😊
Android Phones
Android OS has it's own flows and as it was developed keeping flexibility, open use in mind over the time many players jumped in and started using this mobile operating system like Samsung, Vivo , Motorola etc. These companies are good but they lake in Quality controls and always believed in quantity.
Take an example of Samsung one of the biggest competitors of Apple. Every year they launch more than 14 different models of phones while apple stick with 3-4.
The winner: iPhone (Apple )
Design and Look Compared for iPhone vs android
Brand is important but what about the wow Feeling , Let's compare Iphone and Android available designs to compare design and look.
iPhone ( Apple )
An Iphone's design and look can be described by these words . Classy , Simple , Neat and Clean .
Don't take my words for it. Just look at it's latest model iPhone 14 .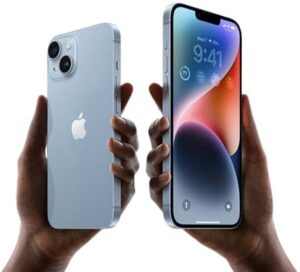 Android Phones :
Now this will be interesting to discuss, Because there are more than 10+ big companies making Android phones You will have time of life to shop through all these different models. Range is huge starting with Google pixel 4 which look and feel like iPhone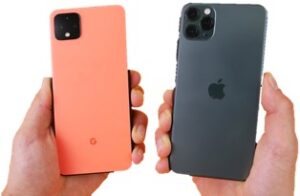 Or you can go with Samsung Galaxy fold series which is total change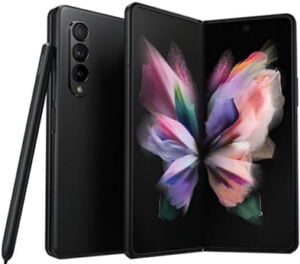 Ok. Not into Android Foldable phones? How about Phone which can give birth to mini drone whenever you want to take selfie? Vivo is plan to launch android power Phone which has 200 MP camera drone.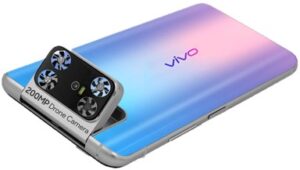 Ok. Not good enough? how about a phone which can stretch itself , yes you heard it right ? A screen which can stretch !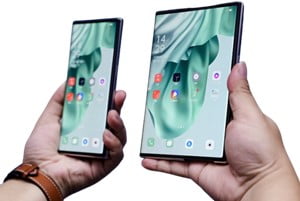 The Winner: Android
Security and Privacy for Android vs Iphone
If you are kind of person who takes Privacy and security seriously this comparison should be key for you. Let's start first with iPhone.
iPhone ( Apple )
in 2022 when Apple first announced it's new update where as a user you can opt out and do not allow Apps like Instagram , Facebook or TikTok to track you . It made a headline. While on one site big Apps companies were furious as they can't show effective ads to end user , losing millions in ad revenue privacy users were pretty happy as finally they have option to keep their data private.
IOS operating system also takes security pretty seriously and Apple make sure Any APPs deployed on to Apple Store meets those rules.
Android Phones.
While Companies like Samsung, Vivo and Huawei modify the Android OS to  serve their customers. It still lakes seriousness in Security and data privacy .
Android Apps uploaded on Play store easy to get hacked and erroneous.
The Winner : Clearly iPhone ( Apple  )   
Connectivity of the device
We buy phones not just make phone calls now, the use of phones goes beyond. In this section we try to evaluate which Eco-system Apple or Android has better connectivity options and flexibility .
iPhone (Apple)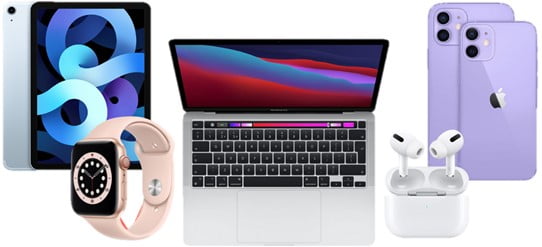 iPhone provide seamless and perfect connectivity with Mac, Ipads, Airpods or anyother apple products which works with IOS. Apple is smart in thinking outside the box and try to bring customer in this Eco-system. You will not have any complains .
Apple provides some of the powerful software like Itunes which can help to answer some of your connectivity Solutions.
Things gets complicated When you try to go out side Apple Eco-system . Let's say trying earphones from Sony or Transferring files with Samsung phones . It does work but experience will not be seamless .
Android ( Phones )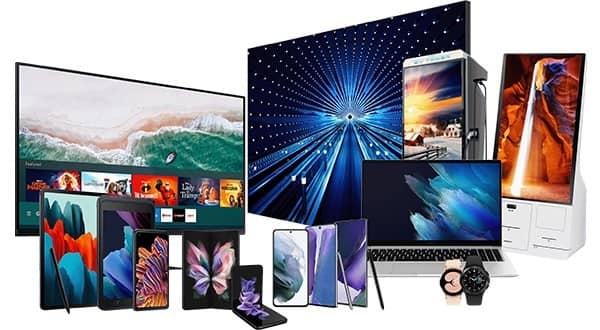 Google try to encourage developers better than Apple So when it comes to Connectivity of your phone be less assured an Android phone got plenty of options.
There are so many free apps, Software for windows that any connectivity requirements will be easy to meet.
Take an example of Fitbit watches or Garmin watches. These watches allow you to take calls and reply text for Android but they lake these basic options for iPhone!
Any New Apps update always comes in android phones first before it is developed in iPhone. ( most of the cases )
The winner : Android phones 
Pros and Cons
Iphone ( Apple )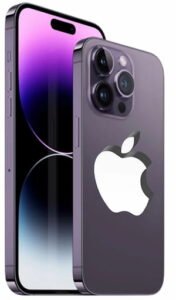 Pros
High Build quality
Great camera ( Day and Portrait mode )
Very secure
Great performance
Simple and classic UI
Perfect for Apple Eco-system lovers.
Cons
Expensive.
You are locked in the Apple Eco-system.
Android

Pros:
High number choices
Google friendly ( Maps , Search , Gmail )
Lots of Free Apps
Good Connectivity to 3rd party devices
Cons:
Easy to get Viruses
Battery life varies based on Phone providers
FINAL VERDICT
I personally have used android phones for all my life but just last year i have started using Apple , Personally Iphone is a good phone and it's value for money though it is pricey . If you are kind of person who likes to buy a phone and stick with it for 4-5 years Don't think just go with Apple. but if you like to try new design and amazing looking Tech , android has plenty of choices to offer. you should check out our home page to know similar comparison.